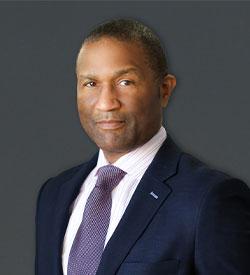 Michael Johnson
Senior Vice President, Business Lending Specialist
5401 Six Forks Rd. Suite 100 | Raleigh, NC 27609
919-863-0275
This email address is being protected from spambots. You need JavaScript enabled to view it.

LinkedIn
Michael Johnson is a Business Lending Specialist and Senior Vice President at Dogwood State Bank Small Business Lending. As an experienced entrepreneur with over 25 years of experience in financial services, Michael has a unique understanding of small business owners and their financial needs.
Michael is an expert in the Commercial Real Estate lending arena and specializes in expediting loan requests to better meet the needs of his clients. He is an alumnus of Western Michigan University where he earned his bachelor's degree and Northwestern University where he earned an MBA in finance.
When he's not working, Michael enjoys travelling internationally, live music, cycling, and spending time with his wife and two daughters.