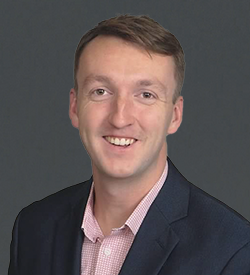 Ryan Smyth
Business Lending Specialist
10130 Mallard Creek Rd., | Bldg 2, Suite 232 | Charlotte, NC 28262
630-862-9426
This email address is being protected from spambots. You need JavaScript enabled to view it.

LinkedIn
Ryan Smyth is a Business Lending Specialist at Dogwood State Bank Small Business Lending. He began his career in commercial real estate immediately after graduation from Illinois State University where he earned his bachelor's degree in finance. Transitioning to SBA, Ryan realized he could have a bigger impact and help small business owners grow and expand their business.
Based in the Chicago area, Ryan lends to small business owners across the nation and can help with business acquisitions, partnership buyouts, and commercial real estate lending.
When he's not working, Ryan enjoys running, traveling, exercising, and spending time with friends and family.