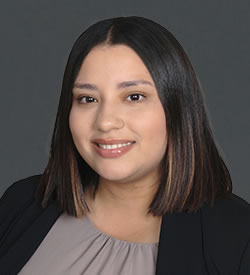 Shirley Polanco
SBA Business Lending Specialist
10130 Mallard Creek Rd, Bldg. 2 Suite 232 | Charlotte, NC 28262
919-606-1198
This email address is being protected from spambots. You need JavaScript enabled to view it.

LinkedIn
Shirley Polanco is a Business Lending Specialist at Dogwood State Bank.
In her role as a Business Lending Specialist, Shirley specializes in business acquisitions, partnership buyouts, expansions, start-ups and much more! She brings over 5 years of SBA financing experience.
Shirley is very passionate about small business lending and can resonate with the struggles many entrepreneurs face when it comes to finding suitable financing options. Having come from a family of entrepreneurs, she understands the importance of small businesses not only in the neighborhood but also in America. Small businesses are the back bone of America.
During her spare time, she enjoys reading, swimming, hiking and spending time with family.